Playing with Lego provides an understanding of spatial awareness, promotes a sense of creativity and teaches mathematical concepts of symmetry, shape and geometry finds out Vibha Singh
Shubham Banerjee, a 12-year-old child prodigy from California used his Lego Minstroms EV3 set to make a functional Braille printer.  He used the $350 set to make the printer after he saw a flier asking for donations to help the blind. His prototype is a fraction of the cost of other Braille printers, which retail for around $2,000 online.
For over 84 years, Legos have excited countless numbers of children. These small building toys can be found in homes all over the world, with children spending hours building anything their minds can think of. Plenty of adults have stayed fond of the ubiquitous bricks, or have recently rediscovered that fondness via the new Lego movie, which is definitely made for grown-ups.
Lego, created in Denmark, started as a set of stackable, interlocking colourful plastic pieces that can be assembled and re-assembled in a number of infinite possibilities. The name was made by using the first two letters of the Danish words "Leg" and "Godt," meaning "play well."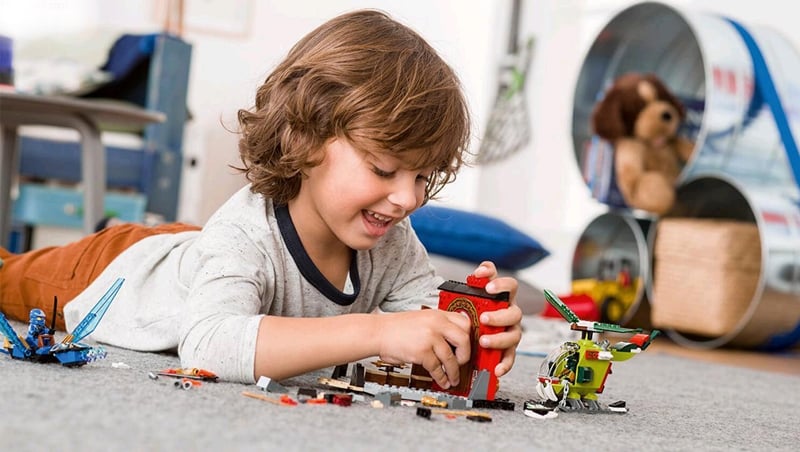 Gradually company decided to integrate educational products and curricula to allow teachers to use them in their classrooms. Ravina Gosalia, teacher, who conducts Lego education classes for children from the age group of three and above says, "From childhood I have always had a passion for building Lego.
It was sheer joy I used to get by purchasing limited edition models and experience the achievement by building it. Therefore, I converted my passion into a career I did a personalised Lego education course from Singapore through Duck Learning and I now conduct classes for children. I have found that in reality it is a powerful tool that not only educates children but also engages them to think logically to build unique creations of their own. From an early age introduction of Legos can benefit a child's development. "
What are the skills Lego develops?
With these classes the children acquire early literacy skills, basic math skill, motor skills, problem solving skills and teamwork. Most importantly they learn to become more creative. It gives them the freedom to think out of the box and let their imagination run wild.
 Creativity: A child's mind is filled with imagination and Legos help to facilitate that by giving the child an opportunity to convert their imagination into a physical object created or build by them. Children become creators with so many different shapes of Lelegogo bricks and Lego figures in front of them. Gosalia cites an interesting example when in her class she had asked a child to create a dog without a manual. "He first imagined the shape and posture of the dog in his mind and then used it as a reference to create or build the dog. To be honest it was a piece of art that came quite close to how a dog actually looks," she told
Problem solving: Legos and problem solving go hand in hand. Whether a child is making a car, plane or a house if the child gets stuck in terms of what Lego piece to put next, then they are forced to think to find out ways on how to solve that particular problem in front of them.
Motor skills: When toddlers are playing and building with Lego bricks, they are having so much of fun that they don't realise how time flies and this helps to strengthen the muscles in their hands and improve their hand and eye coordination.  These bricks come in a vast range of shapes and sizes, which smaller hands needs to, learn how to assemble and take apart. These small twists and turns of their hands, fingers and arms promote coordination and dexterity which children need for handwriting, crafts and independent dressing.
 Educating children: One would be surprised to know but helps to educate children in the area of math, literacy and engineering. While playing with Legos, children can learn about basic addition and subtraction, counting, tables and much more. They can also build a story using Legos with the help of their imagination and narrate the story in front of you.
Social skills: Building legos with another child helps to develop their social skills. It teaches children to exchange ideas and listen to those ideas with an open mind in a group. Gradually they learn how to work in a team. Sudha Saxena, mother of five year-old says, "My daughter developed got very confident after she started playing with Lego and as we both used to interact while she was building blocks she developed good verbal skills."
How do the children enjoying working on it?
The children enjoy working on it by challenging themselves. Children are never satisfied with what they have created the first time, they always want to push harder and make the creation more structurally sound and bigger. The motivation comes from within. Apart from being a challenge, it is an opportunity for them to showcase their imagination. So while they are engaged to build their imagination, they are also excited to see the end result.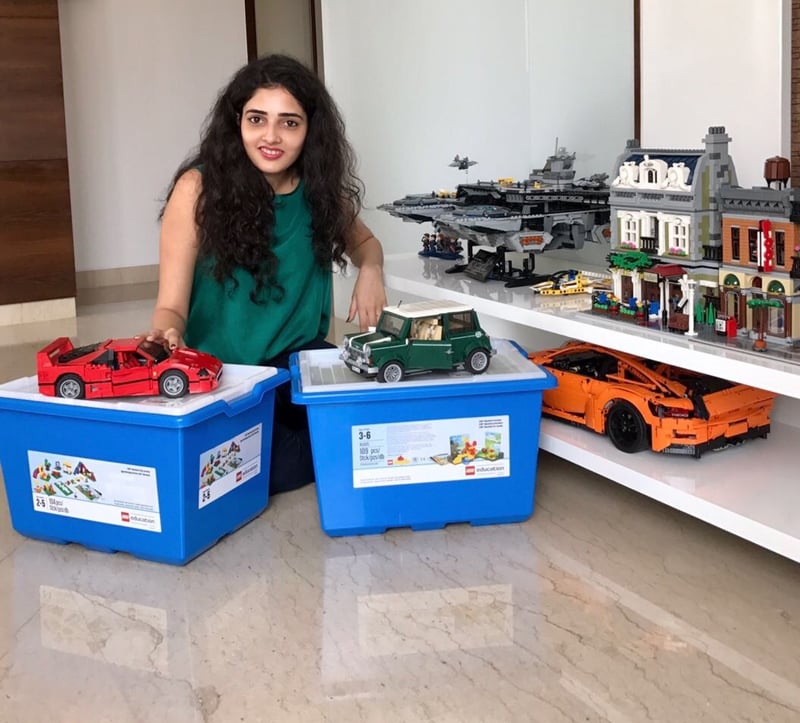 Are there any downside?
The only issue identified from the perspective of children Gosalia's observed when conducting her classes is that if the children can't complete building their creations then they do feel sad. Also when children are working in a group and a child has a Lego brick that the other child wants then they feel a little sad for one minute, but then get back to building.  Even though the above disadvantages have been identified, but for a child the biggest achievement playing with Legos is that there is no concept of failure.
Pricing was another factor due to which my parents could not afford buying new sets again. Thus keeping this important factor in consideration Kashyap Shah has developed a website called funstation.in, where he provides Lego sets on rental basis. Shah told, "Over period of time and after doing substantial research I found there many toys library which caters to child's different interest level but the sad part was no toy library where having Lego sets. Being a world class toy and market leader in toy industry, however price is always a major concern for parents. So now by taking them on rent their major issue is resolved."
[alert type="e.g. warning, danger, success, info" title=""]
Colourful bricks help kids with Autism improve their social skills
Educationists have introduced a concept known as Lego therapy that helps children with autism improve their social skills. These children have very good visual spatial skills, good eye for details and enjoy systematic problem solving and Lego bricks give them that opportunity to use the above skill set while building their creation as well as interacting with others.
[/alert]
[alert type="e.g. warning, danger, success, info" title=""]
Do you know?
Every single brick created since 1958 can still interlock together
Every second, seven LEGO sets are sold.
If LEGO figurines were real people, they would be the world's largest population.
The world's largest LEGO tower contains over 500,000 bricks
In 2009, James May in Surrey, Great Britain, constructed the world's first full-size LEGO house, using 3.3 million bricks
The largest commercial LEGO set is that of the Taj Mahal, with 5,922 individual pieces
Six of the eight-studded LEGO bricks can be combined in 915,103,765 ways
[/alert]