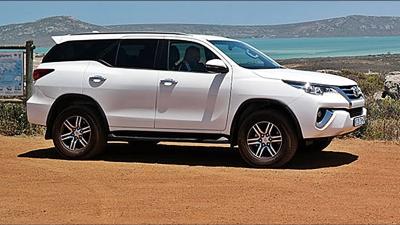 Pune: Fortuner thieves have been in 'cruise' mode in Pune recently and have perfected their technique to a T. In the last two incidents, the thefts took all of 17 minutes to carry out. On April 30, around midnight, two Fortuners went missing. The first theft was at Kasba Peth, where resident Rajwardhan Shitole's car was stolen in 17 minutes.
Next, the robbers drove the same SUV to the residence of Pune Congress corporator Ravindra Dhagekar at Topkhana and stole his Fortuner in the next 17 minutes.  These two thefts have been captured on CCTV cameras. Faras Khana and Shivaji Nagar police are investigating both cases.
Apparently, the robberies know no political bounds. A month ago, a Fortuner belonging to Bharatiya Janata Party corporator Deepak Pote was stolen from outside his residence and has yet to be found.