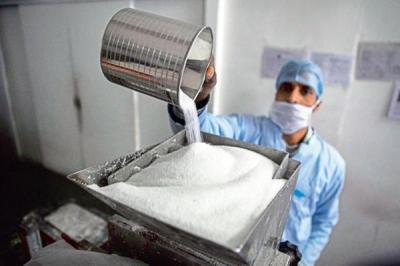 Pune: There are crushing times ahead for the sugar co-operatives in Maharashtra, as farmers have been reeling under severe drought. The water-guzzling sugarcane crop has received a 'caning' from the drought, as the area under cultivation has been reduced by 30 per cent.
This year, sugarcane was grown on 11.62 lakh hectares, of which 952 metric tonnes were crushed to yield 107 lakh tonnes of sugar.
However, in the next crushing season, there will only be 8.43 lakh hectares of area left for cultivation. In the event of the rains failing, the area under cultivation will further decrease.
Moreover, Marathwada will be the most affected, as the area under cultivation for this crop has already been reduced by 50%, leading to a reduction in sugar output.
The next harvest is estimated to be only 65 lakh tonnes, according to the sugar commissioner, Shekhar Gaikwad. In the current season, the fair and remunerative price (FRP) offered was 94 per cent.
Those sugar factories which failed to offer this FRP were sealed. In Maharashtra, 195 sugar factories, including private and co-operative units, have completed the crushing process.
All in all, though the crushing season is expected to deal a crushing blow to factory owners, it will yield sweet tidings for farmers, as the latter will get a good price for their produce, the sugar commissioner said.